Pursuit is a collection of two hundred generative artworks minted on the Ethereum blockchain, and is available on marketplaces such as opensea and sansa. Signed prints of these digital artworks are now made available to order.
The prints will be created in cooperation with a local Certified Hähnemuhle Studio printing shop, making sure the quality allows for the print to last lifetimes when properly cared for.
You will need to prove ownership of the NFT at the time of purchase, and there can be only one print per edition. You may check the availability of the NFT on the list below.
The prints will be hand-signed before shipping, and come with a certificate of authenticity.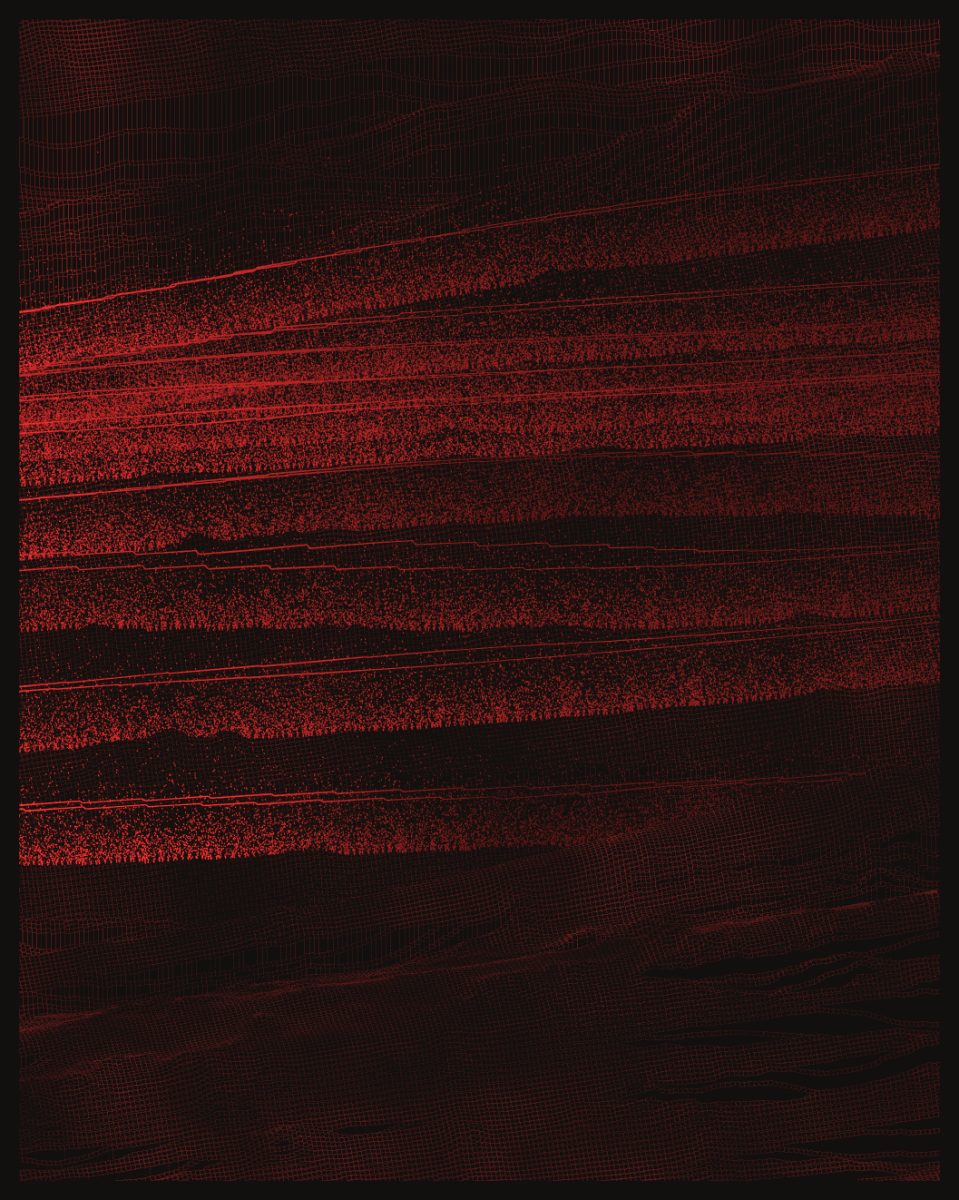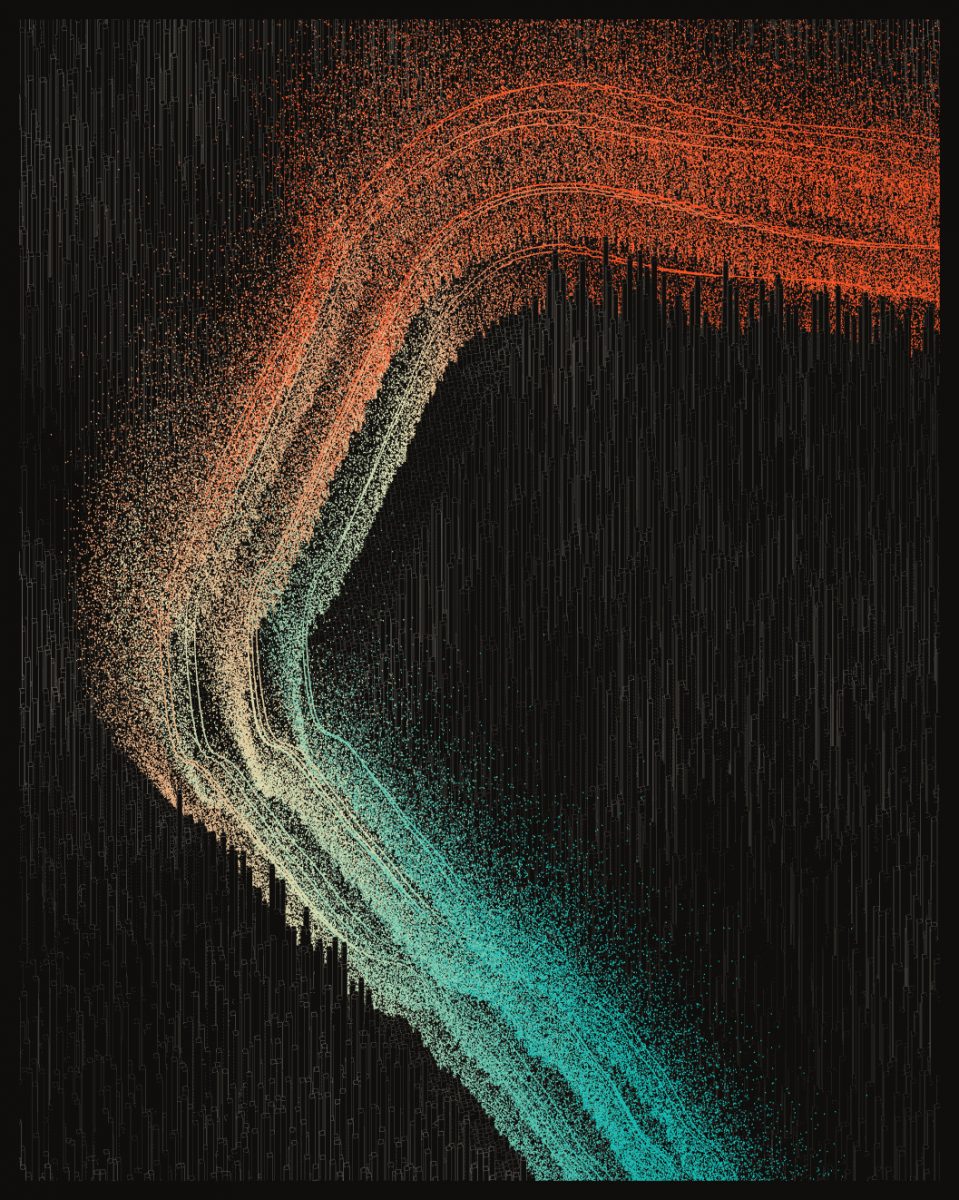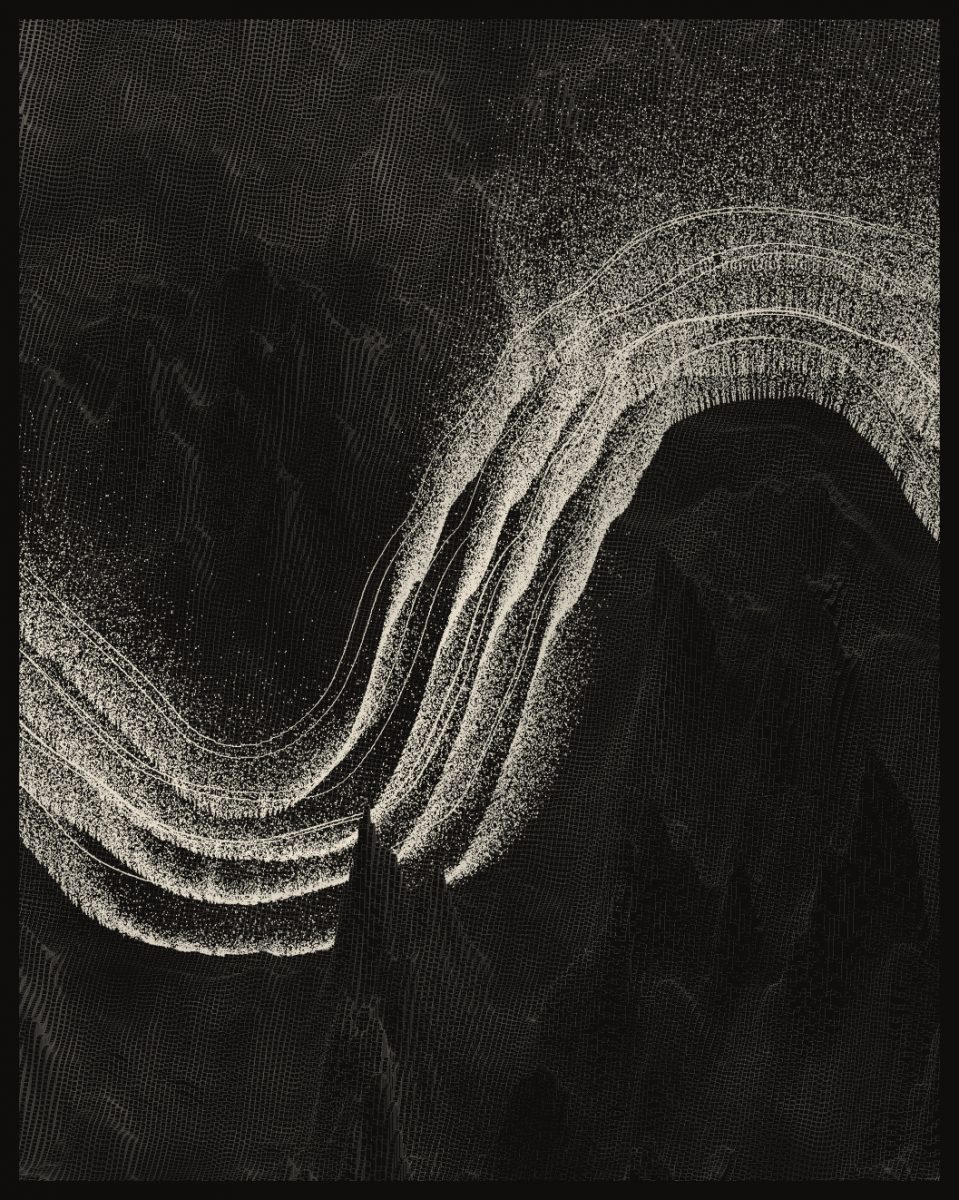 Sizes and pricing
Pursuit prints are available in one of three sizes:
48 x 60 cm - €450 + €110 shipping

Standard - aprox. 19 x 24 inches

80 x 100 cm- €575 + €110 shipping

Large - aprox. 30 x 40 inches

104 x 130 cm - €725 + €110 shipping

Extra large - aprox. 42 x 52 inches
The shipping fee covers insurance and door-to-door international delivery, handled by DHL. Expect delivery to occur three to six weeks after your order is placed.
All transactions will be handled through Stripe.
List of available prints
Find your Pursuit mint number in the list below to confirm that it is available for print. If the mint number is listed as "Unavailable", the unique print for it has already been purchased, and a second one can not be ordered. A "Pending" status means the print has been ordered and that the transaction has not yet been finalized. This list will be kept updated daily.
Mint

Status

#0

Available

#1

Available

#2

Available

#3

Available

#4

Available

#5

Available

#6

Available

#7

Available

#8

Available

#9

Available

#10

Available

#11

Available

#12

Available

#13

Available

#14

Available

#15

Available

#16

Available

#17

Available

#18

Available

#19

Available

#20

Available

#21

Available

#22

Available

#23

Available

#24

Available

#25

Available

#26

Available

#27

Available

#28

Available

#29

Available

#30

Available

#31

Available

#32

Available

#33

Available

#34

Available

#35

Available

#36

Unavailable

#37

Available

#38

Available

#39

Available

#40

Available

#41

Available

#42

Available

#43

Available

#44

Available

#45

Available

#46

Available

#47

Available

#48

Available

#49

Available

#50

Available

#51

Available

#52

Available

#53

Available

#54

Available

#55

Available

#56

Available

#57

Unavailable

#58

Available

#59

Available

#60

Available

#61

Available

#62

Available

#63

Unavailable

#64

Available

#65

Available

#66

Available

#67

Available

#68

Available

#69

Available

#70

Available

#71

Available

#72

Available

#73

Available

#74

Available

#75

Available

#76

Available

#77

Available

#78

Available

#79

Available

#80

Available

#81

Available

#82

Available

#83

Available

#84

Available

#85

Available

#86

Available

#87

Available

#88

Available

#89

Available

#90

Available

#91

Available

#92

Available

#93

Available

#94

Available

#95

Available

#96

Available

#97

Available

#98

Available

#99

Unavailable

#100

Available

#101

Available

#102

Available

#103

Available

#104

Available

#105

Available

#106

Available

#107

Available

#108

Available

#109

Available

#110

Available

#111

Available

#112

Available

#113

Available

#114

Available

#115

Available

#116

Available

#117

Available

#118

Available

#119

Available

#120

Available

#121

Available

#122

Available

#123

Available

#124

Available

#125

Available

#126

Available

#127

Available

#128

Available

#129

Available

#130

Available

#131

Available

#132

Available

#133

Available

#134

Available

#135

Available

#136

Available

#137

Available

#138

Available

#139

Available

#140

Available

#141

Available

#142

Available

#143

Available

#144

Available

#145

Available

#146

Available

#147

Available

#148

Available

#149

Available

#150

Available

#151

Available

#152

Available

#153

Available

#154

Available

#155

Available

#156

Available

#157

Available

#158

Available

#159

Available

#160

Available

#161

Available

#162

Available

#163

Available

#164

Available

#165

Available

#166

Unavailable

#167

Available

#168

Available

#169

Available

#170

Available

#171

Available

#172

Available

#173

Available

#174

Available

#175

Available

#176

Available

#177

Available

#178

Available

#179

Available

#180

Available

#181

Available

#182

Available

#183

Available

#184

Available

#185

Available

#186

Available

#187

Available

#188

Available

#189

Available

#190

Available

#191

Available

#192

Available

#193

Available

#194

Available

#195

Available

#196

Available

#197

Available

#198

Available

#199

Available